Fox Will Broadcast First 6 Big Ten Championship Games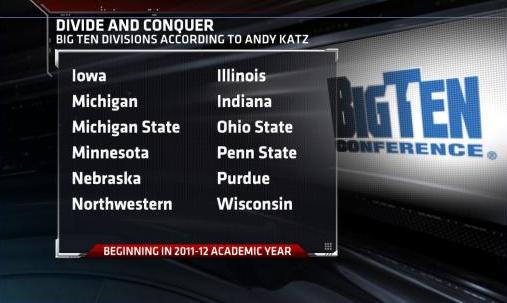 Next season the Big Ten joins the fun and will stage their inaugural championship game.
News came down today
that the first 6 championship games will be aired on Fox. Yeesch. Public opinion of college football on Fox has largely been that their coverage has been wiggidy wack and most were pleased when the move to ESPN/ABC became official. The last couple of years much of the BCS games were on Fox and we were treated with uncomfortable banter by the NFL studio crew who were thrust into covering NCAA football, and announcers that many did not feel fit the big stage of the games they were announcing.
This is somewhat unexpected news as the Big Ten currently has a deal with ESPN/ABC to cover the games not on the Big Ten Network. But, Fox does own a large share of the Big Ten Network so them forcing their hand to cover the championship game is not completely out of the blue. Still, it's a bummer that when I'm watching my Spartans win the Big Ten Championship game presented by Barbasol next year we will likely have to tolerate Joe Buck sleepwalking us through yet another championship game. Thanks, Jim.