Headline Snafu: One too many K's for comfort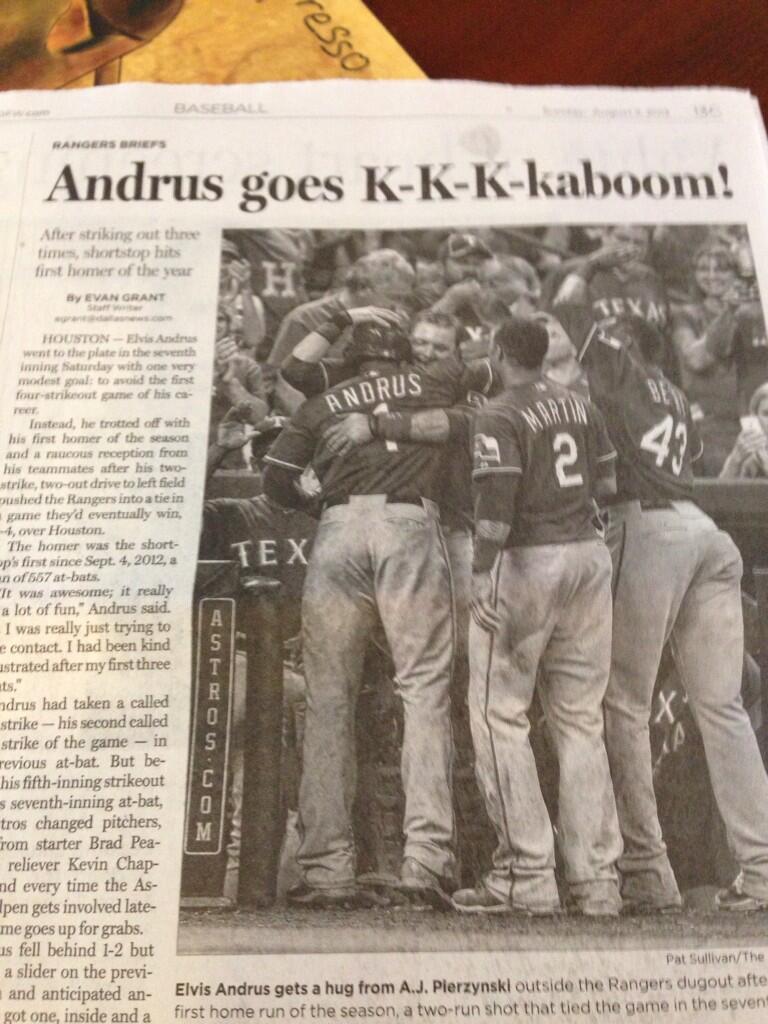 Texas Rangers shortstop Elvis Andrus struck out three straight times in Saturday's game before hitting a home run in a 5-4 win over the Astros. That performance produced the above headline in the Dallas Morning News. There has to be a better way to frame three consecutive strikeouts in baseball without conjuring up images of an extreme hate group, no?
H/T wschorr
I have no problem with that headline. You have to be looking for something racial to see anything wrong with it. Oh, and my Rangers are ROCKING right now!! :-D
If he hadn't struck out at all and then homered, you'd still need one "K" in the word "kaboom." Each additional K leading into it "K-K-K" represents one of the strikeouts. So, this is OK - not a snafu at all.
As usual, Yoder finds the racist aspect of a simple fun headline.  Man, grow up already.