Tim McCarver says MLB won't let networks show Pete Rose video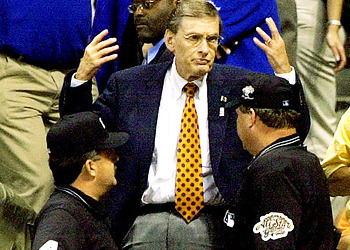 Well this is petty and asinine. Tim McCarver appeared on The Dan Patrick Show this morning after DP returned from a summer vacation and dropped a nugget about the paranoia that permeates throughout Major League Baseball. The Fox analyst revealed MLB restricts them from showing video of all-time hit king Pete Rose, and the same goes for ESPN as well.
Rose has been part of at least one of the classic All-Star Game moments, so pretending he doesn't exist seems like a stretch for the iron claws of Uncle Bud. Why now this pointless policy, though? We've seen him at plenty of MLB games before, he's finally admitted his crimes and come clean, heck he even had his own reality show. And NOW MLB is going to try to wipe him from the history books? Absurd.
Audio courtesy The Dan Patrick Show