Hall of Fame writer Hal McCoy's unique story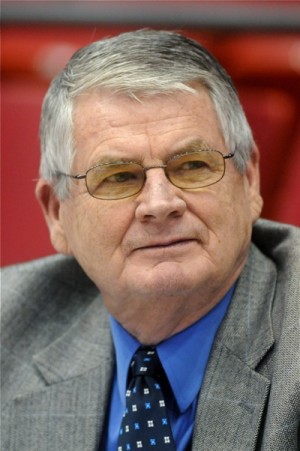 Hal McCoy is the Cincinnati Reds beat writer for the Dayton Daily News. He has been honored by the Baseball Hall of Fame and is the longest tenured beat writer in Major League Baseball. McCoy is also legally blind and can't drive to games on his own. Earlier this year, McCoy put the equivalent of a Help Wanted Ad on his Dayton Daily News blog because his driver for the last five years to Reds home games was no longer able to do the job for health reasons of his own. McCoy offered a free seat in the press box alongside him and gas money for the gig.
The Hall of Famer got 437 offers to drive him to Reds games and chose an Air Force vet who lost his wife in 2011 for the job, Ray Snedegar. Last night MLB Tonight had a fantastic profile on McCoy and his relationship with his new driver. It's one of the better feel-good stories you will see this year.
Hal, please contact me asap.  George Tonies, Executive Director of the Akron East High Alumni Association, This email address is being protected from spambots. You need JavaScript enabled to view it.
Loved the video.  I'm a big fan of McCo and read his column in the Dayton Daily News every Sunday for sure.  Also like the columns he writes about special people.  Would love to have been his driver!  You are a lucky man Mr. Snedegar!
Most of the internet new  read makes me want to screa and holler at someone.
But, this story brought a big smile to my face.