This is the greatest Matt Millen screengrab ever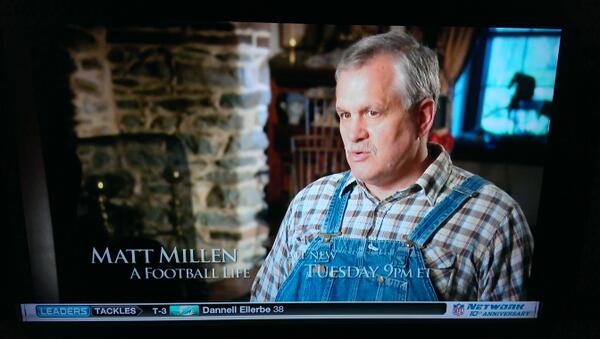 Matt Millen gets an automatic 10,000 Pammies points for wearing overalls. He gets an extra 25,000 Pammies points if he's barefoot. Actually, seeing Millen in overalls makes him quite the likable cat.
H/T Matt Clapp
No way. He is a complete asshole. Lions were bad before he got there. They were totally decimated by the time he finally left. Never forget. He is the ultimate poseur.
I didn't watch TNF last night, but this is photoshopped, right? There's no way they're doing A Football Life on the man whose main claim to fame is running the Lions into the ground.