UK NFL analyst picks Chiefs-Panthers Super Bowl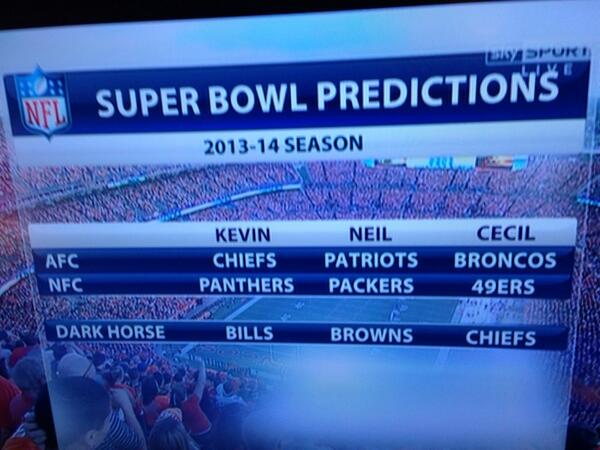 This hilarious screengrab comes to us from Sky Sports in the UK and their "expert" predictions for the upcoming season. Amazingly, one of their analysts is predicting a Chiefs-Panthers Super Bowl. Between 49 analysts at Fox, CBS, and ESPN a total of 14 picked the Chiefs to make the playoffs this year. 0 picked the Panthers. This would be akin to an American soccer analyst predicting Fulham to win the English Premier League. Also, the Browns as a dark horse???
Let's pump the brakes on the whole idea of putting an NFL team in London.
H/T simoncardwell via billvoth