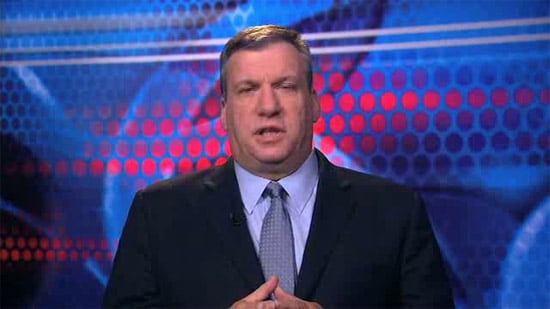 If there's anything that exposes hypocrisy and flip flopping, it's a debate about the BCS. This year's debate pits undefeated #2 Ohio State against 1-loss #3 Auburn. The intensity of this debate has stoked fires everywhere. Conference loyalties, regional differences, college football fans, traditionalists, revolutionaries, corporate interests, conflicts of interests, everywhere you look someone has a #hot #sports #take about this year's BCS quagmire.
Enter sports columnist, author, and longtime member of the sportswriting upper class, John Feinstein. He wrote a blistering column thrashing Ohio State for their strength of schedule and arguing on behalf of Auburn (and/or Missouri) leapfrogging the Buckeyes because they're more deserving of a national championship game appearance in his eyes.
Five years ago, Feinstein argued on behalf of an unbeaten Utah team being named National Champions instead of more fancied one-loss teams and said strength of schedule arguments were "bogus." It's a good old fashioned flip flop!!!
Here's John Feinstein in 2013, arguing that wins and losses don't matter as much as who you play:
no comments