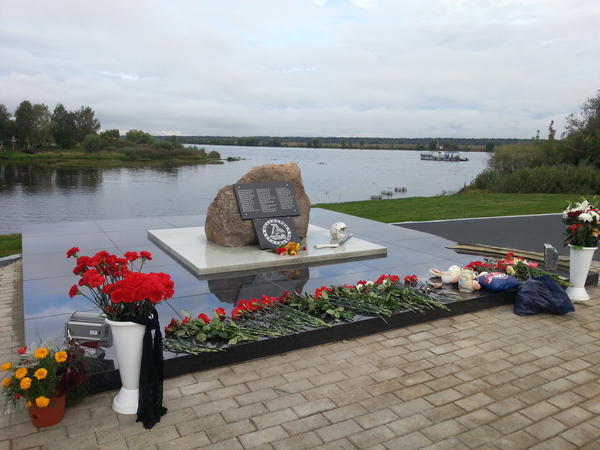 "The darkest day in hockey history."
The voice of Liev Schriber is not describing some petty NHL owner-induced lockout, no painful body check to the head or even a career-ending injury. He is talking about the 2011 plane crash of Yak-Service Flight 9633, a plane carrying the entire Lokomotiv Yaroslavl hockey team. Everyone on board the plane died, and an entire hockey team (37 men, including the crew) was gone.
Lokomotiv, airing this Saturday afternoon on NBC, is partially about that. You'll see footage of the entire team in preperation for the 2011-12 Kontinental Hockey League season. You'll see the wreckage, both the aircraft and the family members left behind by the men who passed away on that plane.
You'll also see a team and as the documentary explicitly states, a city have its identity reborn. The team chose only to compete as a minor-league franchise for the 2011-12 season, but they returned to full power (and even a playoff berth) in 2012-13. It ends up as a two-year chronicle of one of the darkest, strangest turns in hockey history, one that hopefully will see a brighter future.
American hockey fans will recognize a few faces. They'll see NHL veterans Dmitri Yushkevich, Vitaly Vishnevski and Curtis Sanford, now an assistant coach and two of the players with Yaroslavl. Some make even recognize Tom Rowe, a former assistant with the Carolina Hurricanes, who led the team out as head coach in their first rebirth season.
Mostly, however, you'll see families. Ruslan Salei's wife has been profiled before on Real Sports -- really the only other American outlet to cover the tragedy longform -- and she also appears here. The family of former Red Wings assistant and Yaroslavl head coach Brad McCrimmon tell their stories as well.
The Russian tales are equally heartbreaking. Team captain Ivan Tkachenko is remembered through his parents and the young girl he helped save the life of. And you hear from the coach who is currently running the Yaroslavl team, in hopes that they'll return to a KHL Championship caliber club.
At 33 minutes, there is still obviously more that can be told. But, with stunning footage, affecting interviews and Schriber's always stunningly great narration, it is up there with some of NBC's best Olympic work, and up there with the best documentary pieces I've seen done on any aspect of hockey in recent years. Recommended, with the reservation that some of the footage may be difficult to see as many are still coping with this very recent tragedy.
no comments